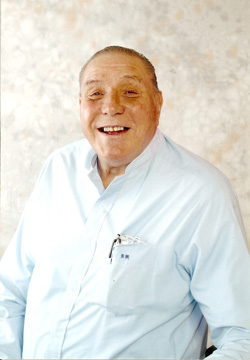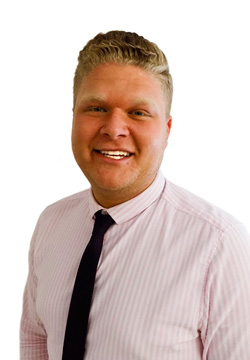 Sam Banks
Associate Director
Sam, our Associate Director with an edge! Sam has been a part of the hotel since the tender age of 14 in various different capacities and there is not a question about the hotel that he can't answer. With his 6'6 height, he is instantly recognisable around the building and is always on hand to assist our guests and staff alike with a warm smile (unless it's early in the morning – he only comes to life around midday!) Having studied Hospitality & Marketing, Sam is fully on the ball in ensuring De Rougemont is continually growing. When he isn't working all the hours, he loves a night out with friends, or jetting off to some tropical country – with a few sunbeds in-between!!
Naomi, our Executive Manager – where do we start!! If you have ever visited the hotel we will guarantee you would recognise her, not only because she is always floating around, but quite simply we just don't allow her to have days off! After joining us at the age of 16 (all them years ago!!) she has been part of the furniture ever since. Here nearly all hours of the day and night, Naomi does also enjoy an experience day out with friends or family, visits to the gym and she is easily bought with some homemade fudge!!
Vicky is our Queen of clean. Having worked at the hotel for 8 years, there isn't a nook or cranny in the place that she hasn't had a duster to. With a background in corporate cleaning where she was based in Canary Wharf, Vicky certainly knows her stuff when it comes to maintaining our high standard of cleanliness. Her time is spent between managing our busy housekeeping department and running a home with 2 teenage boys, and there's not much difference between the two, she says!
When she's not watching Game of Thrones with her gorgeous French Bulldog Ted, she's here, working with us as our Reception & Reservations Manager. With over 6 years of experience working within 5 star luxury London hotels, Nancy knows the hospitality industry like no other. You will catch her smiling, chatting and helping herself to our imperial mints occasionally – we don't mind!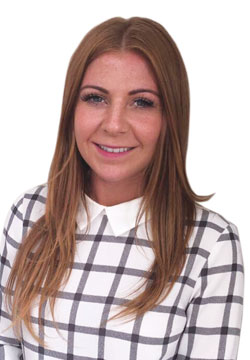 Lauren, our Revenues Supervisor is a key member of the team, and would be most companies' first point of call when setting up a corporate rate. She is responsible alongside the marketing team for all the room revenue, and helping maximise room sales. Lauren has a senior background in revenues & recruitment, and enjoys nothing more than a night out with the girls, or days with the family!! She joined us in 2009, and we haven't let her leave since!!
If you're ever in need of a little assistance – Bob is your guy. The DIY expert of the hotel, he has been our head of maintenance and grounds for 3 years. Not only can he be bought with a pint of cold lager, if you bought him a boat on the Northfolk broads he would love you a whole lot more. He says he can talk to animals – we think he can talk rubbish!