We understand how overwhelming it can be to organise your wedding day as it is one of the most important days of your life! Brides and Grooms often tell us that they don't know where to begin when it comes to planning the big day and so we thought it might be helpful to grab one of our Wedding Events Coordinators Samantha and ask her for some top tips when wedding planning. We pride ourselves in the smooth running of our weddings and we're confident that if you follow the steps below, you'll be well on your way to creating your perfect day.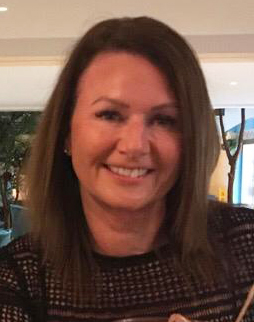 Introducing Samantha Bearman, Head of Sales & Wedding Coordinator
"After the initial engagement celebrations have subsided it is time to start planning the big day! The first thing you'll need to establish is what time of year you want to tie the knot, the style of wedding you love and of course estimate your guest numbers. Once those initial decisions are decided, check out my 10 steps to wedding planning success below and soon you'll be feeling much more prepared."
Step 1 – Find Your Venue
There are so many different types of wedding venues and it is best to view a few to find to see what they have to offer and find the perfect venue for you… hopefully that's us! 

Step 2 – Book Your Registrar
Once you have secured your venue you will also need to book the services of the Registrars who undertaken the legal part of your special day. Details can be found online via your local councils as to whom you should contact.
Step 3 – Separate Your Emails
Now it's time to set up a dedicated wedding email account from which you can send and receive all information relating to your special day. This ensures nothing is missed within your main email account.
Step 4 – Book The Date
Next you'll need to book your date and send out "Save the Date Cards" so your nearest and dearest have the date in their diary.
Step 5 – Find Your Suppliers
Then start getting the suppliers for the day organised. There are so many of these which offer a huge variety of services but the main ones for most couples include photographer, videographer, chair covers, florist and entertainment. Wedding Fairs and Open Days are a good opportunity to meet lots of suppliers and to get some ideas… find out here about our upcoming open days! 

Step 6 – Book After Celebration Accommodation
You also might want to look into staying in a Bridal Suite after the celebrations and accommodation for your guests so that you can all stay together and continue the celebrations with a family breakfast the next morning. If you have your wedding at De Rougemont Manor we offer preferential rates for you and your guests and have a choice of suites.
Step 7 – Send Your Invites
After this is a good time to get official invitations sent out for your wedding day guests. Ideally, send these out around 6-8 months before your wedding day with a short RSVP return date. This will help make your planning easier for all aspects of your day, especially catering. Don't forget to include the Wedding Breakfast Menu options (if applicable) as well a list of local hotels (and special discount codes to quote). TOP TIP: Include your dedicated wedding email address on the invitation so your guests can contact you easily and directly.
Step 8 – Catch Up With Your Coordinator
Plan a meeting with your wedding co-ordinator. Ideally, it is best to have two meetings; the first one to go through the running order of your special day and to discuss menus and book your taste testing of your wedding breakfasts. It is a big decision picking your menu so ideally it is best to try different menus to help you decide etc. The final planning meeting should be held around 6-8 weeks before to finalise numbers, menus etc.

Step 9 – Finalise The Finishing Touches
The week before your wedding will be a busy one and this is when you drop off the final items to the venue, such as favours, table plan, place cards, and any extra decorations.
Step 10 – Tie The Knot
The big day – make sure you relax, leave any worries behind and enjoy your special day so you have lots of memories to last you a lifetime.
If you have any questions or would like to get in contact with one of our expert Wedding Coordinators, please feel free to drop an email to events@derougemontmanor.co.uk or call on 01277 226418!